Simple Crispy Roasted New Potatoes Side Dish Recipe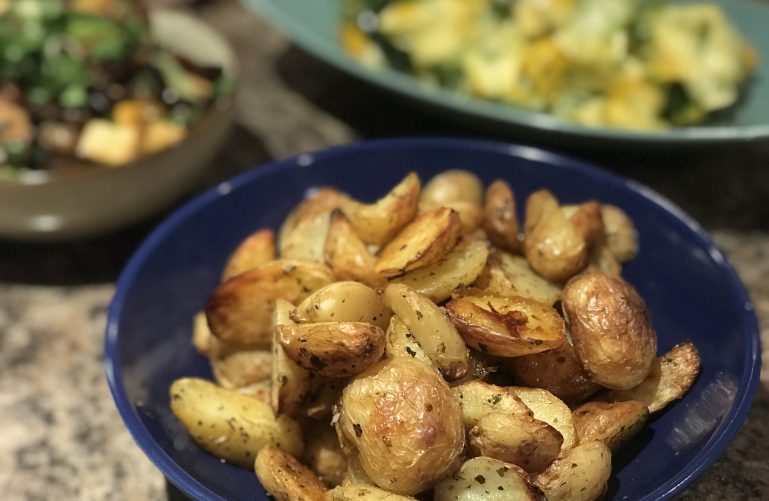 One of the main things I miss the most about home when I'm living on the road is having access to an oven and it is simple dishes like this that show you why. Incredibly easy, insanely tasty and the perfect addition to any lunch or evening meal or even just as a delicious snack, these bite-sized delights couldn't be simpler! 5 minutes prep, whack them in the oven, toss them over halfway through and hey presto! Epic, crispy, deliciousness in just 40 minutes.
SERVES 4
PREP TIME 5 MINS 
COOK TIME 35 MINS 
TOTAL TIME 40 MINS 
INGREDIENTS
650g new potatoes (halved/quartered, keeping size consistent)
1/2 tsp garlic powder 
1/2 tsp sea salt 
3/4 tsp mixed herbs / fresh rosemary (minced)
Pepper (to taste) 
Healthy drizzle of rapeseed oil / olive oil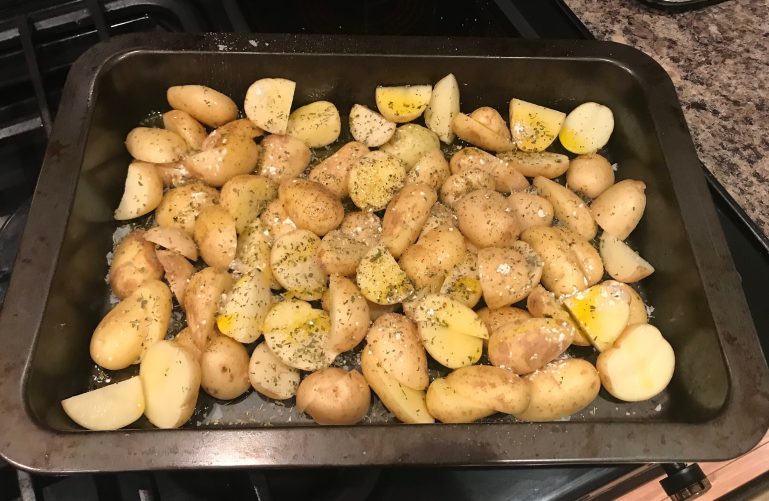 STEP 1
Heat your oven to gas mark 6 before you prep the potatoes. Wash the potatoes well but keep the skin on then cut into halves or quarters making sure you keep the size consistent.
STEP 2
Transfer to oven dish and spread out evenly. Toss in oil, garlic powder (or fresh if you prefer), see salt, herbs and pepper and put in the oven on the top shelf.
STEP 3
Check after 20 minutes – turn over potatoes and put them back in the oven. Cook for another 15 minutes or until crispy and serve with an extra sprinkle of sea salt.