Vegan Baba Ganoush Recipe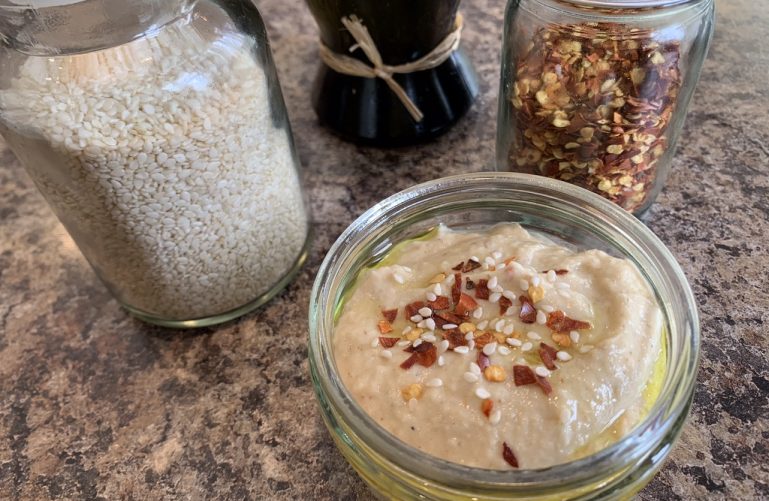 This super easy baba ganoush recipe is perfect for hosting, lunching and healthy snacking! Impress guests (and yourselves) with this nutritious and delicious baba ganoush recipe. Originating from the Middle East, specifically Lebanon, but seen in many variations all over the world, this baba ganoush will leave all tastebuds satisfied! 
Baba ganoush will last for up to around 5 days in the fridge but can be frozen for a longer shelf life and/or batch cooking.
SERVES 4
INGREDIENTS
2 medium sized Aubergines
4 medium garlic cloves
1/2 large lemon (juiced)
2 tbsp tahini
1 tbsp vegan mayo (optional)
1 tbsp extra virgin olive oil
1 1/2 tsp cumin
1 tsp salt
1/4 tsp red pepper flakes (optional)
GARNISH (OPTIONAL)
Sesame seeds
Red pepper flakes
Extra virgin olive oil
Fresh parsley
STEP 1
Charr your Aubergines over an open flame (turning regularly) for a smokey flavour (and less wasteful option) until burnt on the outside and very soft on the inside (or for an easier option, cut them in half lengthways and roast with a drizzle of olive oil for about 40 minutes on gas mark 4).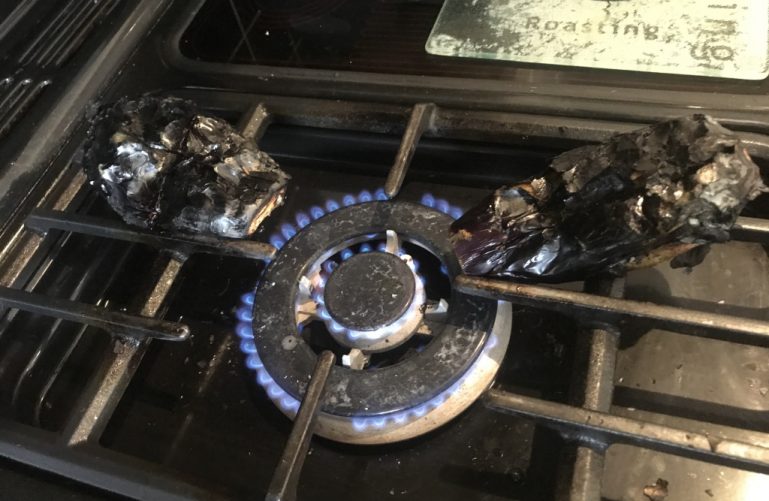 STEP 2
Remove the skin. If you have charred your aubergines, place them in a bowl of iced water and remove the burnt skin. If you have roasted them, allow them to cool for 10 minutes before handling and scrape out the squishy inside flesh. (If you bake your aubergines, you can include the skin to be completely zero waste).
STEP 3
Transfer to a food processor and add all other ingredients.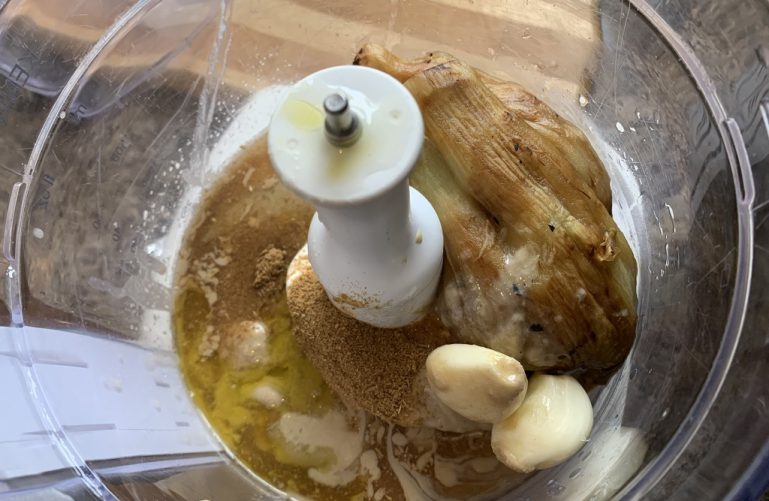 STEP 4
Blend to desired consistency and garnish.