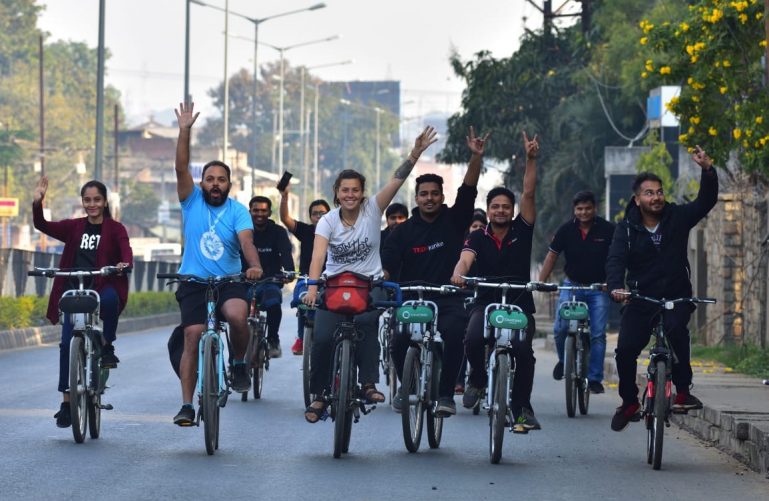 WHY? To reshape the way the western world thinks to be more inclusive and compassionate, less selfish and destructive and ultimately, achieve equal rights for all.
HOW? By cycling solo across the world, defying social norms and inspiring an international happiness movement; encouraging people to respect themselves, each other, all beings and the planet.
WHAT? I am a vegan, zero waste environmentalist, feminist, social and happiness activist that dedicates her life to pioneering social change with smiles, love, kindness, positivity, education and engaging variations of community outreach.