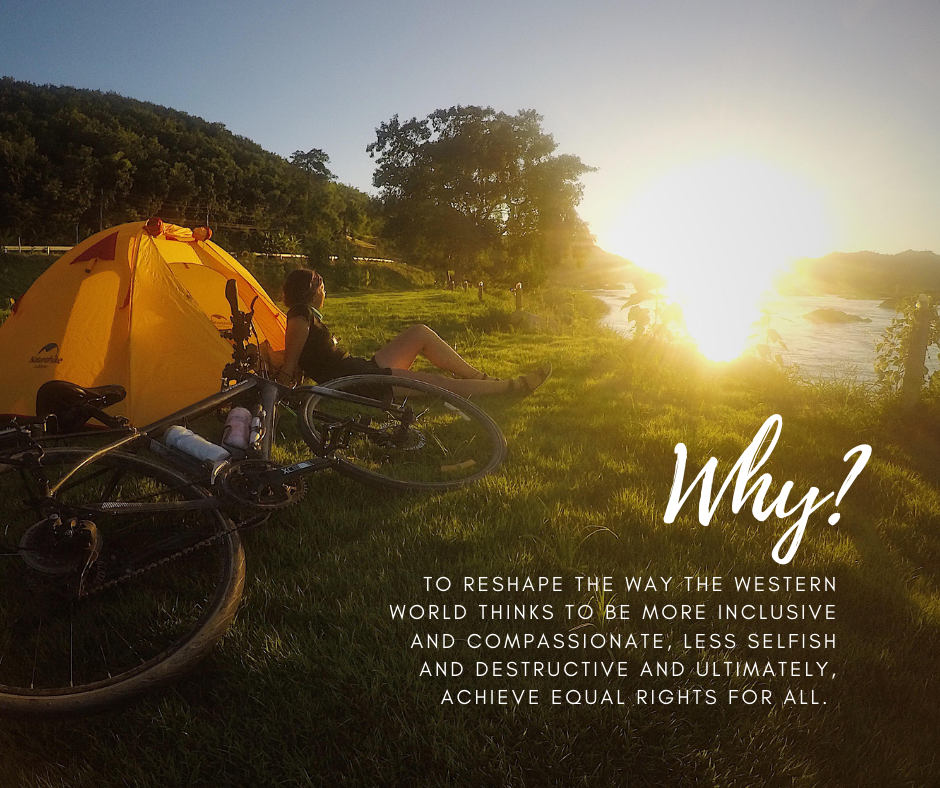 We live in a world full of injustices. We also live in a world full of miracles.
Our societies condition us to compete, complain and stress having a detrimental effect on us and the world around us. I am driven by the dream of true liberation for all. Collective peace can only be achieved when we free all beings from oppression and practice respect for our Earth.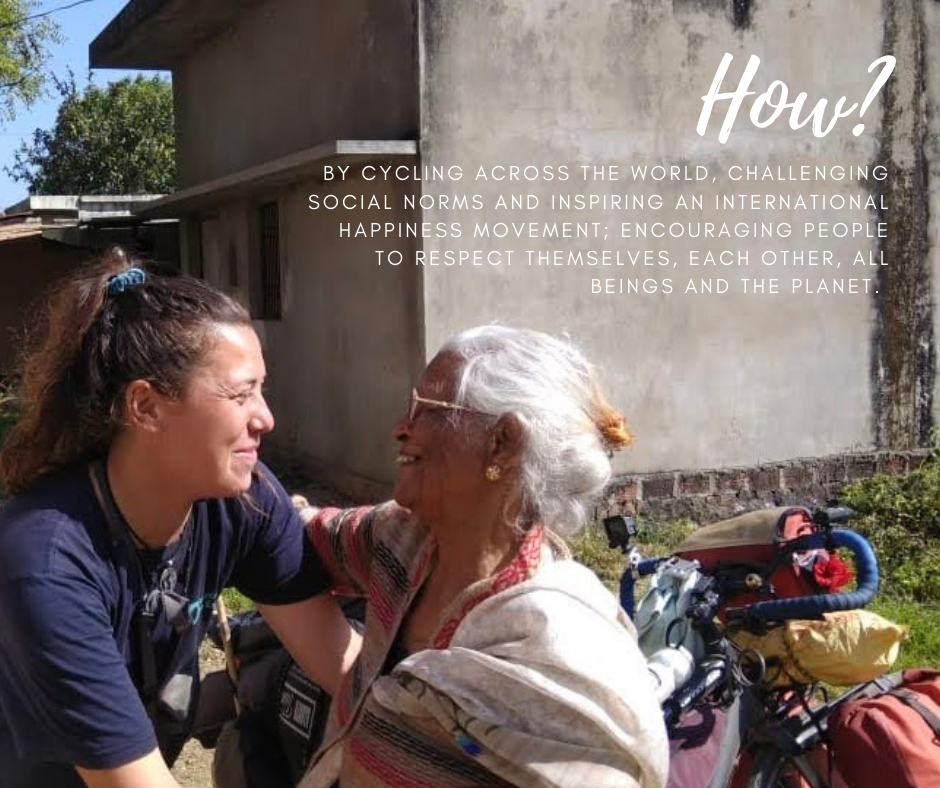 I believe the way to pioneer positive social change is to inspire it.
This project empowers people into taking their own steps towards a more intentional lifestyle; helping them connect with their own integral abilities and use them to live their most fulfilling life.
Demonstrating what is possible instead of highlighting flaws prevents defensiveness and initiates inspiration and motivation. This is essential for preventing resistance and encouraging understanding and progress.
By invoking a state of happiness in others, our collective consciousness expands naturally allowing for kinder, more compassionate choices, respect for all and equality across the board.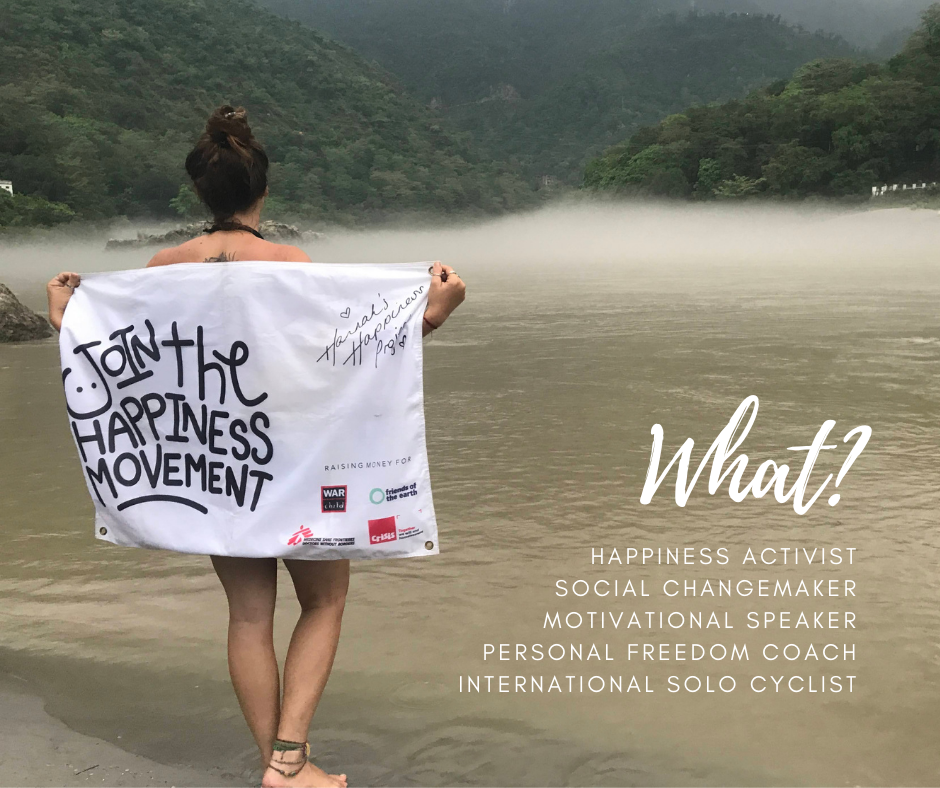 Where the journey began
Living and travelling extensively abroad exposed me to extreme poverty and social injustice in a way I'd never understood before. My consistent thirst for challenge and adventure coupled with my passion to stand up for what I believed in to ultimately strive for equality meant I was destined for a life of activism.
The more I came to learn about the world, the more imbalance I experienced first hand. But highlighting all the problems that exist doesn't change them. As I talked to people about environmentalism, women's rights, racial prejudice, veganism and other controversial topics, I came to realise that people often felt confronted when you raised these issues which often led to defensiveness and push-back – there had to be a better way…
I'd been toying with the concept of inspiring happiness as a form of activism for a while and although that was how I generally lived my life – trying to empower, uplift and motivate wherever possible – it was only when I had the wild idea to get on two wheels to do it that my project started to form and my concept of happiness activism really started to evolve.
Inspired by electric bicycles in Vietnam, I decided to cycle from my home from home in Hanoi back to to London to raise money and awareness for four incredible charities and inspire positive change through showing all that was possible. Instead of pointing out all the troubles of the world, I wanted people to experience the spark inside them to realise all they could also achieve. If I could cycle as an solo, vegan, zero waste woman with no cycling experience (except being able to simply ride one!) half-way round the world, then anyone else could do it, too.
I knew nothing about bikes and had never heard of anyone travelling this way but I figured that if I did something so extreme then people would listen to what I had to say and it would give me the chance to touch the hearts of so many.
I left Ho Chi Minh at the start of February 2019 and it has well and truly been the best decision I've ever made in my life.
After the final stretch of my adventures through Vietnam, a place I'd explored thoroughly, had a chance to call home and had grown to know and love so deeply, I cycled through Laos, Thailand, Myanmar, Northeast India, Bangladesh and 'mainland' India before getting stuck in Rishikesh due to the Coronavirus pandemic outbreak.
Four and a half months sped by through the first lockdown but due to a family member needing me, I returned home early. I'd completed around 10,000kms and had intended on completing the balance of kilometres in the UK for my fundraiser but further lockdowns changed my course here, too.
What's happening now?
Right now, I'm living through the lockdown in a caravan living off grid in a vulnerable community in Glastonbury, Somerset. I'm working with people suffering from drug addiction, sexual abuse, domestic violence and other extreme socio-economic issues, supporting them throughout this challenging time, helping them to meet their basic needs with providing free, nourishing community meals and working with them on unravelling their traumas through nourishing personal practices, enhanced self-care techniques, emotional support and 1:1 coaching.
Since arriving in Glastonbury, I made a commitment to my own independent research: a 5 year study of living in extreme situations/challenges to study anthropology and psychology (of both self and other) from the inside out, documenting my findings during my one day of silence and fasting per week as a part of my spiritual practice.
Coming from a privileged world and experiencing the devastating effects of deep rooted trauma and poverty reminds me of why I made this commitment and why it's so necessary. People here are either rejected by society or have rejected society and are deeply misunderstood. It is often the case that people who provide therapy or psycho-social care cannot relate to people that are living in a similar situation to where I am now.
My work and study is unique because I am learning from the inside out – not putting people in boxes or trying to imagine what their life and challenges may be like because I'm actually living it with them.
What's next?
Plans are loose because of the current world situation but I aim to cross the Atlantic by boat in November 2021 then cycle down to Patagonia and up to Alaska.
I am focusing on working with organisations to give motivational talks, 1:1 or group coaching and educational programmes so I am able to personally fund eco-retreats, community support projects and continue to offer free care to those in need.