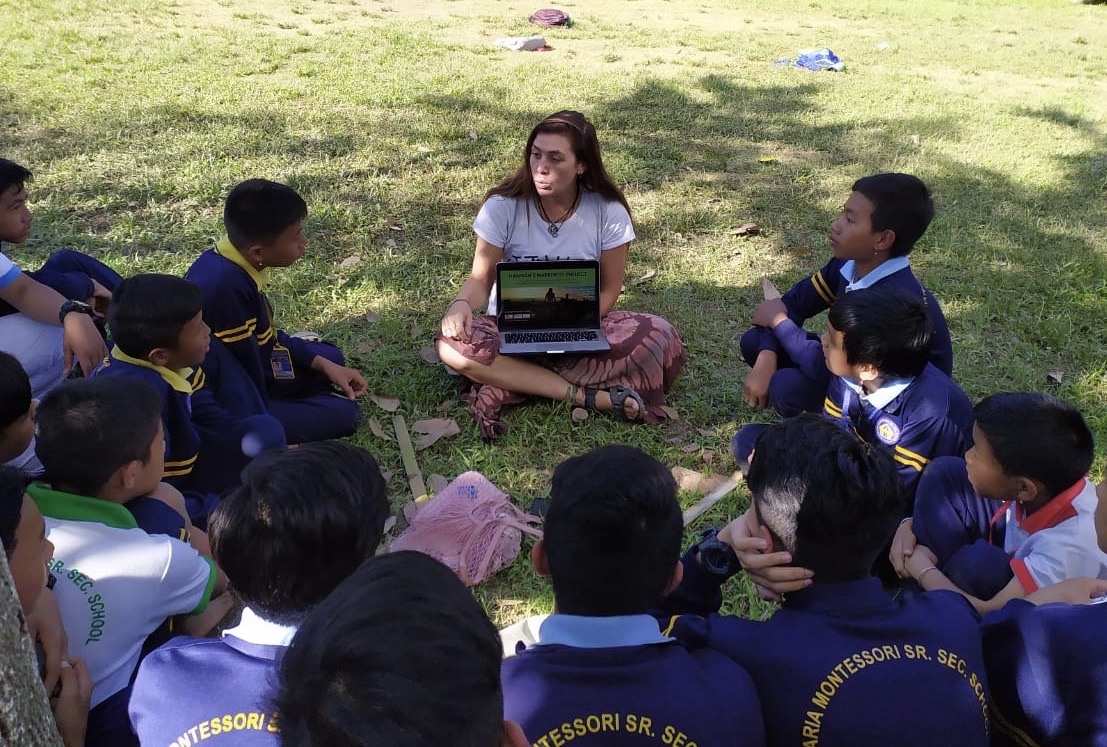 Wherever I am I look for opportunities to collaborate with schools, universities, colleges, businesses, events, hostels and organisations to share positive values and inspire happiness. Here's some info on the workshops, programmes and speeches that I offer.
Eco Awareness Programmes
Protecting our environment is something that I am hugely passionate about and it desperately needs our attention. Trying to live environmentally aware can be challenging but after you shift your perspective bit by bit, conscious changes become common practice and what seems like the giant task of doing your bit to save the planet gradually becomes less overwhelming.
Living a vegan and zero waste lifestyle whilst on the road helps to show people what is POSSIBLE. My aim by sharing my experience and knowledge is not only to educate but to INSPIRE. My presentations are simple yet informative and I use tailored presentations to make all my workshops and programmes relatable for the given audience.
With environmental progress, follow up is also very important so I help to lay the foundations for a more eco-friendly future by setting short term, mid term and long term goals. I offer assemblies, teacher workshops, small group presentations, awareness through art sessions, set up ongoing eco-programmes and can paint eco-related wall murals to promote the importance of environmentalism.
Hannah's presence brought a huge positive ambiance amongst the students with her views of Climate Change, Veganism and Plastic Pollution during her stay at the school campus.

Swapnil Talukdar – Teacher, Livingstone School, Dimapur, India
Guest teaching English
Many of the places I visit are extremely remote and sometimes very poor. Children often know that their lives will be exactly as their parents' are and this can lead to them being extremely demotivated when it comes to their education, especially when it comes to learning English – a language that they feel they will never use! So when I can give free English lessons, organise motivational assemblies or just spend some time interacting with the students, this can serve so well as they realise they could one day actually USE their skills and the English language that they've been learning at school.
Animal Rights Awareness
Most people would consider themselves as being kind to animals but the animal agriculture industries and media have created a deep social conditioning that normalises the horrific abuse, torture and murder of billions of innocent beings all over the world every single day. I help to make the cognitive bridge between where our 'food' is sourced and the animals that end up butchered on people's plates. I offer support, advice and tips to educate young people on how to healthily introduce a plant based lifestyle. The only way to end the animal abuse is to go vegan.
Female Empowerment Sessions
Happened to meet Hannah during the TEDxKanke event in Ranchi, India. I got to hear her at different events organised for her and we also spoke about the cause she was travelling for – developing the happiness movement and empowering the females she came across educating them about different things. Her story was truly inspiring and will definitely touch the individuals whom she meets and will bring a smile on their face. I wish her all the very best and hope she succeeds in her cause.

Kanika Malhotra – Founder & Principal Consultant, ileadHR
All over the world women suffer disadvantages throughout their societies and now the western world is finally starting to listen to our voices. I help to inform and raise awareness about both the apparent and hidden challenges that women face, the discrimination and sexualisation that result in living in fear and the lack of opportunities just because of our gender.
As a solo female international cyclist, I am able to inspire, uplift and empower young women, particularly in underprivileged or less developed societies, where it is unheard of for women to do such a thing. I also hold women's circles for travellers or fluent English speakers wherever possible.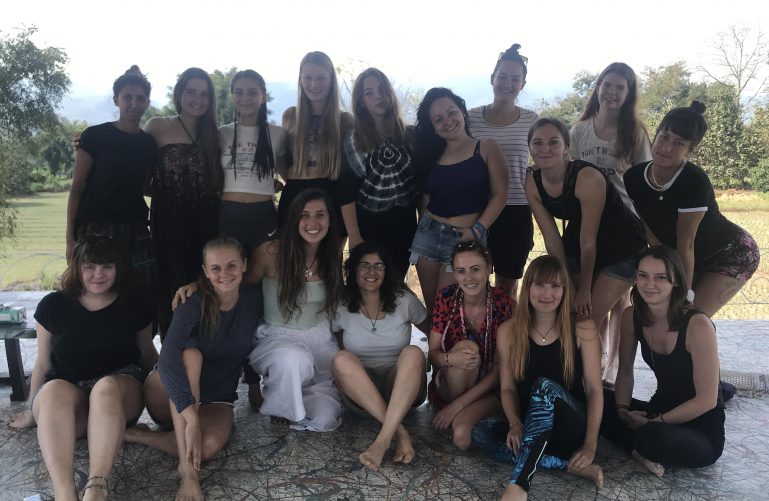 If you are from an organisation that would like me to visit your establishment, please get in touch via the contact page or send me an email directly.
Believe in my project and want to help me make a difference? Check out my support page and Patreon for details on how you can #JoinTheHappinessMovement