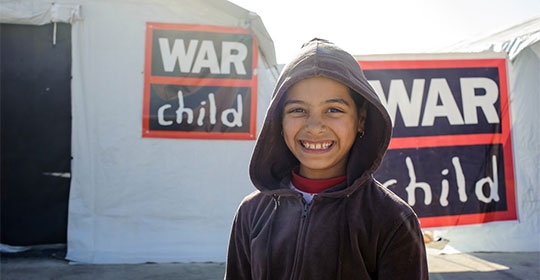 "We are so pleased that Hannah has chosen to support War Child. Her 10,000 km cycle journey sounds absolutely incredible and her fundraising will make an invaluable difference to the lives of children caught up in war around the world – Thank you Hannah!"
After having worked with in excess of 2000 children in my old job and being part of a big family with 6 brothers and 1 sister, I am truly passionate about protecting children's innocence, allowing them to actually grow up 'being kids' and keeping them safe. As soon as I was introduced to War Child UK and what they do, I knew that there was a connection. Over 250 million children are affected by war globally – 250 million! In 2017, War Child managed to reach and help a whopping 165,231 children, young people and adults that have been affected by war. In 2016 they introduced their Time to be a Child Programmewhich is designed to support children, parents and caregivers. It helps families to create safe, nurturing home environments and to build stronger relationships with each other. In the first year, Time to be a Child reached 2,018 boys, 1,966 girls and 1,400 caregivers providing essential psychosocial support – so necessary and just incredible! I just cannot thank everyone involved in past and ongoing projects enough for making such a phenomenal impact on so many thousands of people's lives! It really is an honour to be able to contribute to that.
To find out more about the incredible work that War Child are doing on their website.
Click here to donate to Hannah's Happiness Project.
GET SOCIAL