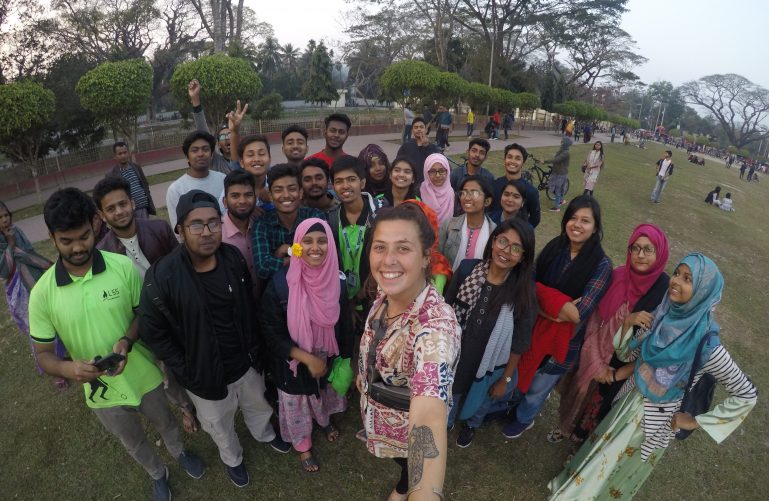 After working so hard and independently building this project for over two years from early mornings to late nights, leading school programmes, giving public speeches, doing public outreach, trying to earn money on the road and cycling more than 10,000kms, I've realised how much I am able to achieve all by myself. Whilst that is empowering and wonderful, it's also made me think about how much more would be possible with the right help and support.
Going on this journey has also shown me the extent of human kindness and that if we all come together to give a little, we can achieve a lot. Many people have asked me how they can help to support my work so I decided to finally set up a Patreon where you can make a monthly contribution that is comfortable for you.
Below is some information on what becoming a Patron would help to fund. Please do contact me directly on hannahshappinessproject@gmail.com for more information, customised support bundles or to make a one off contribution.
Thank you for taking the time to read about how you can support the work I am doing; I hope it resonates and I'd love the opportunity to speak with you about how we can change the world together.
The Vision
WHY?
To reshape the way the western world thinks to be more inclusive and compassionate, less selfish and destructive and ultimately, achieve equal rights for all.
HOW?
By cycling solo across the world, defying social norms and inspiring an international happiness movement; encouraging people to respect themselves, each other, all beings and the planet.
WHAT?
I am a vegan, zero waste environmentalist, feminist, social and happiness activist that dedicates her life to pioneering social change with smiles, love, kindness, positivity, education and engaging variations of community outreach.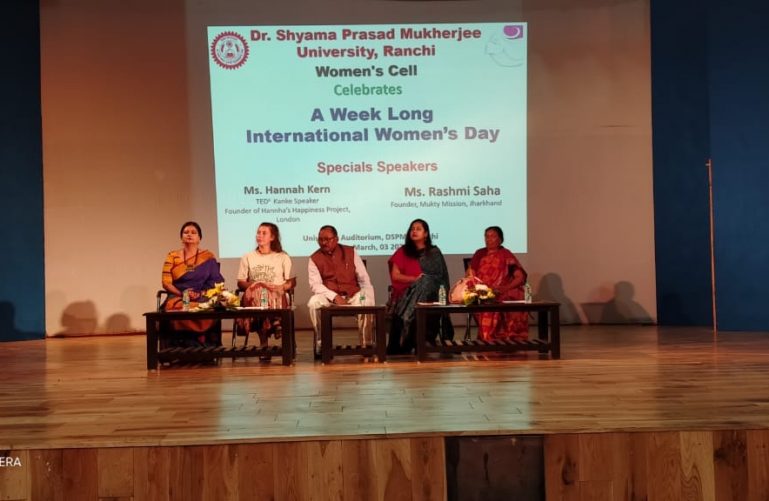 WHERE YOUR MONEY GOES
Research and set up of easily accessible educational tools surrounding key topics (incl. gender history, climate change, rural accessibility, discrimination in modern society, consumer habits and alternative living)
Female empowerment sessions – meet ups / women's circles / education workshops / celebratory profiles
The set up of community initiatives / talks / events for people to get involved with along my route
To build a team to help grow the project online through research, video editing, website development, co-ordinating social outreach events and regular newsletters
Covering daily expenses such as food / shelter (although my expenses are minimal as I live a simple existence usually sleeping in my tent / am hosted for free through sites such as Couchsurfing or Warmshowers)
Equipment funding – period updating / repairing of technological equipment to document my project, communicate online and build research projects
Community gifting – assessing the needs of local communities and contributing sustainable goods that help solve economical / ecological / human basic needs issues
Towards funding an Atlantic crossing trip for myself (promoting sustainable living and travel – either by hitchhiking a boat / renting or borrowing a boat to cross with a self-organised crew) but ideally leading a fleet of female only crews crossing together for Nov-Feb 2021 season. Each boat will be promoting a minimal waste, sustainable, vegan crossing. This may include paying for experienced professionals to be crew members in order to ensure safety.

Further information of the Female Empowerment Tour Collective (Female ETC) vision: including organised multi day benefit tours for impoverished communities featuring skilled workshop leaders, industry professionals, musicians, artists and other social leaders. Your funding would help to provide a fair wage to these professionals in addition to the set-up of these activities including resources, transport, location hire and community gifts.

Supporting small, ethical businesses with my necessary purchases such as zero waste / vegan / women's only / social starter / grassroots organisations
Fair payment support for all authentic professionals that can share valuable knowledge, experience and information to help different cultures have access to a wider and more diverse education.

Publication of informative materials and topical conversations via Hannah's Happiness Project website
The world today and our competitive, stressful lifestyles have become so overdeveloped that consumerism and fear have evolved into being the prime factors driving our life choices. These desire based decisions are directly impacting our own mental health, the natural world around us and all other living beings in it.
Coming from a background of depression and more than four years of self harming in my childhood, I believe the best and most powerful strength an individual can possess is the ability to make someone smile.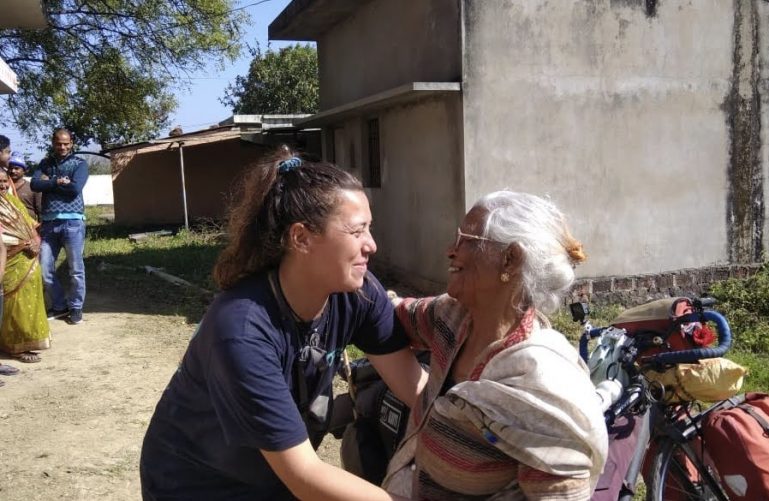 There are many problems in the world and lots of people fighting for them whether they are animal rights, human rights, raising awareness about climate change or anything else, but we have to start asking WHY these things are issues in the first place. To me it's clear, we make emotional, selfish and more volatile decisions when we feel distressed or incomplete within ourselves. Through altering the world's perspective and by helping people become truly content, kinder, more compassionate decisions and actions will inevitably follow. I now dedicate my life to changing the world through inspiring happiness; will you #JoinTheHappinessMovement?