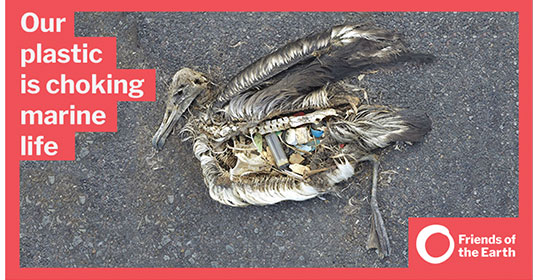 "Friends of the Earth is delighted to be supported by Hannah as she embarks on this incredible solo journey by the most sustainable and efficient form of transport known to humanity – the humble bicycle! We look forward to following her adventures, especially when she gets to Asia to explore the problem of plastic pollution and look for local solutions and alternatives to single-use plastic. Good luck Hannah!"
Friends of the Earth is a fantastic organisation that is driven by regular people and their passion for the planet which is why I fell in love with everything they do. After having lived and travelled in Asia, I have personally seen the effects of us abusing our planet – pollution is higher than ever before and plastic is flooding our oceans (up to 12 million tonnes per year!!). In 2000, Friends of the Earth started campaigning to bring recycling to every doorstep and by 2003 the Household Recycling Act was pushed through parliament resulting in a 31% increase in household recycling by 2016 – a huge achievement! Friends of the Earth are consistently thinking of new ways to not only communicate but also solve these issues. We are all working to communicate to a wider audience how you can contribute to reducing your use of plastic in your daily lives – if we all make small changes, we can make a big difference. It's lovely to work with such a friendly, wholesome and well-rounded charity that works so hard to protect the natural beauty that we have been blessed with on this planet.
To find out more about the incredible work that Friends of the Earth are doing, visit their website.
Click here to donate to Hannah's Happiness Project.
GET SOCIAL