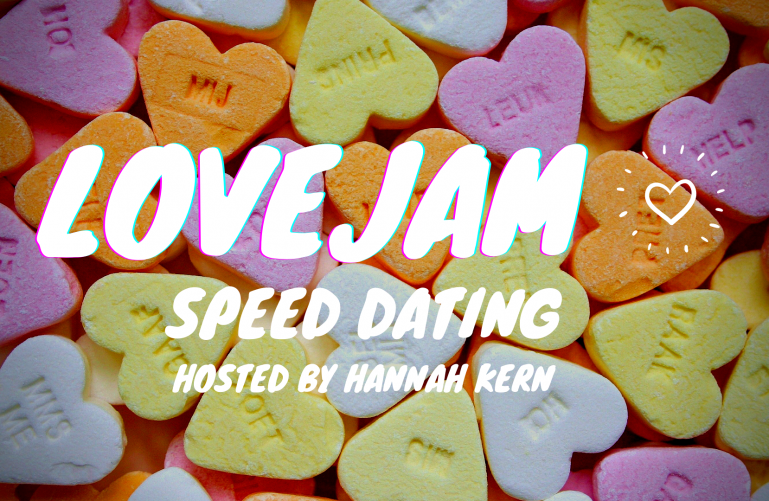 Thursday 26th November 2020 @ 6pm (GMT)
CALLING ALL FUN, HAPPY, KIND PEOPLE!
DO YOU LIKE MEETING BEAUTIFUL, CONSCIOUS SOULS?
DO YOU LOVE GIVING AND RECEIVING LOVE?
ARE YOU SINGLE OR READY TO MINGLE?
Just because you cant meet the new love of your life at the local ecstatic dance, that shouldn't mean that you cant meet a new lockdown buddy! A fun adventure into the world of online dating. This is a playful exploration of loving attraction, attention and affection; a wonderful opportunity to have some innocent fun, meet likeminded, heart centred people and explore your compatibility through the magical technology of Zoom! Designed to rotate from one partner to the next, we will hold space with conscious connection exercises in hope of creating the first Lovejam baby!
I am very excited to be hosting LOVEJAM SPEED DATING on Thursday 26th November 2020
Many of you commented on my Instagram stories back when I went to Lovejam Festival in September asking where I was or how you could find out more about getting involved with such a beautiful, conscious community…well here's your luck!
Lockdown 2.0 has presented us with the perfect opportunity to connect online over this upcoming month of Lovejam Online Sessions (all on a donation basis!).
With daily transformational workshops and digital events from the most inspiring artists, speakers and practitioners, Lovejam is making sure we all have a platform to share love in abundance, channel our gratitude and create a healing space nourishing our self love and personal growth throughout these challenging times.
Check out the Lovejam Facebook page for more info and be sure to attend my fun Lovejam Speed Dating session next week! I guarantee you'll smile and who knows, you might even meet your soulmate!
Register your place HERE.
---
4th – 6th December 2020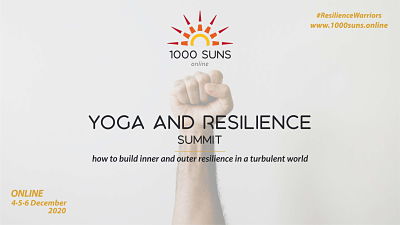 I'm delighted to announce that I will be giving a workshop, interview and live Q&A for an amazing wellbeing event hosted by Suryalila, a beautiful yoga retreat located in Cadiz, Southern Spain.
The event 1000 SUNS Online is taking place from 4th – 6th December and will be available online for everyone all over the world. The theme of this uplifting event is 'Yoga and Resilience' which I'm sure you will agree couldn't come at a more fitting time.
We are all facing our own struggles whether they are emotional, physical, financial or anything else…but during times of hardship we have the opportunity to grow, learn and evolve both independently and together.
This event is going to connect you with more than 50 forward-thinking, inspiring speakers, practitioners and workshop leaders that will inevitably leave you feeling invigorated and empowered.
Get a taste of what this brilliant event is about by downloading the 1000 SUNS Online FREE Resilience Toolkit for Life.
I'm super excited to share my experiences with you and give you my personal insights into how you are able to empower yourself on a path to continued development, fulfilment and happiness.
Keep your eyes peeled for more updates and info on this fantastic event including how you can get tickets to watch my workshop and interview, a full day pass or unlimited access to the entire event.
To book your ticket, click HERE.
#1000SUNSonline #ResilienceWarriors
---
Hosted by Toby Israel
14th December 2020 @ 7pm (GMT)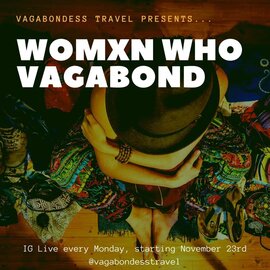 Now that I've published my book on solo female travel, I want to amplify the voices of other solo female travellers from all walks of life. The intention of the interview series is to educate, entertain, and most of all inspire people to chase their dreams and walk their own path. I'll be interviewing travellers from all over the world to share their stories and tips for living a life of adventure!

Toby Israel – Author of Vagabondess
Streamed live on Instagram
Or available later on Youtube, Medium or Facebook
Make sure you check out Vagabondess, Toby's inspiring book on solo female travel.