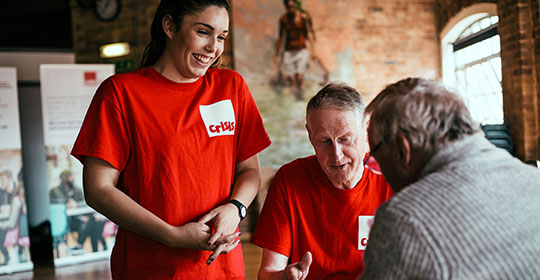 We are really grateful to Hannah for choosing to support Crisis as part of her amazing cycling challenge, it is absolutely fantastic that she will be raising both awareness and funds along the way to help end homelessness. We wish her the very best of luck.
My biggest life goal has always been to open my own self-sufficient homeless shelter and when I look at how Crisis operates as a charity and a safe space for the people that they work with, I know I will one day be taking a lot of inspiration from the incredible way that they do things. Homelessness is a huge problem in the UK, particularly in London, and it breaks my heart to see so many people so close to home obviously suffering. Crisis do the most phenomenal and well-rounded work that provides a platform for people that are homeless to entirely reshape their lives. In 2017, Crisis helped 11,000 people out of homelessness and in 2016/2017, helped over 1,400 of their members progress into either external education or paid work. Crisis also acknowledge the effects of mental health within the homeless community. Around 44% of homeless people have a mental health diagnoses in comparison to 23% of the general population. I'm lucky enough to have had a Crisis Spotlight tour to learn a bit more about the charity where I got to see the volumes of different free classes provided to specifically work on a positive mental attitude and self-appreciation. This is so important even in everyday society let alone for those that have suffered. Incredible work from a truly inspiring charity. I can't wait to continue to work together and keep changing lives.
To find out more about the incredible work that Crisis are doing, visit their website.
Click here to donate to Hannah's Happiness Project.
GET SOCIAL